Legend wide body 15ft bass boat 
Includes 3 pedestal seats, live well, fish finder,
wireless trolling motor, seating for 3.
Day: $125
3 Day: $330
Week: $425
Tracker wide body bass boat
Includes 3 pedestal seats, live well, fish finder,
trolling plate, seating for 3.
Day: $105
3 Day: $300
Week: $395
Pontoon boat
Includes live well, fish finder, swim ladder,
seating for 7.
Day: $150
3 Day: $350
Week: $550
14 ft fishing boats
14-foot fishing boat with 9.9 hp motor.
Day: $85
3 Day: $175
Week: $250
Docking and Launching 
Docking and launching
Day: $10 
3 Days $25
Weekly $50 
 We only rent boats to guests staying at the resort.  Also, our launch is closed to the public
For guests bringing their own boats, due to the tightness of our launch, we launch all boats with our tractor.
Any boats with inboard motors or larger then 19ft, we are not able to launch.  There are launches in the area that we can suggest.
 We will come around daily and top up with fuel. Please do not use your own fuel. If you are caught filling our boats with your fuel, you will be charged with a full tank of fuel as well as a motor service from our local marine shop.
Please note all prices are in Canadian Dollars and are plus taxes (HST 13%)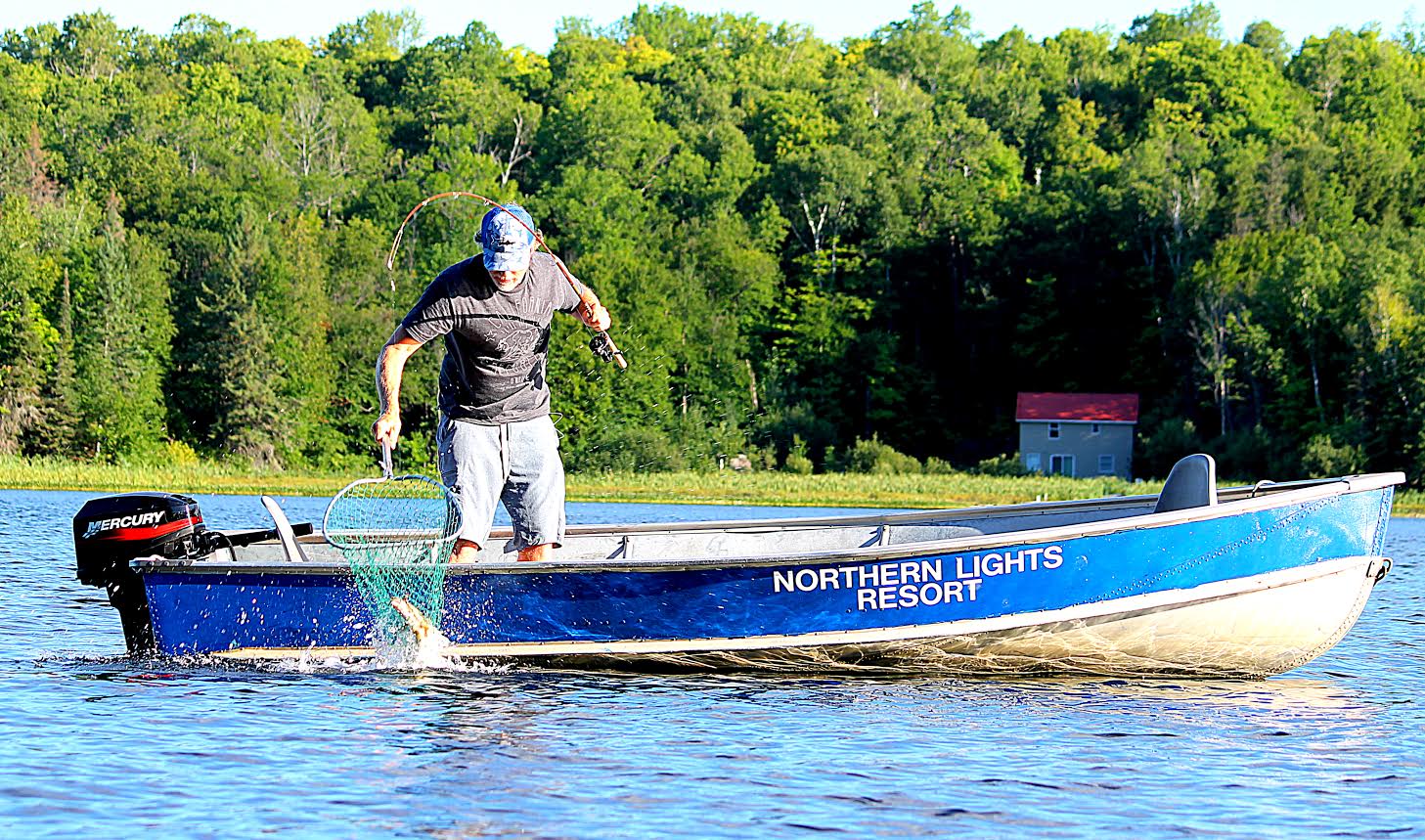 Our Cottage Rentals, are clean, modern and fully equipped. Each cottage offers a breath taking view of the lake and all are within steps of our sandy beach and crystal clear water. Our extra clean cottages rentals offer you all the comforts you need to enjoy your family vacation.