Water Guided Tour
COME OUT AND ENJOY…
…a Water Guided Tour, along our Little Long Lake, Toad Lake, and the Pickerel River. Price is $10 per person, taxes included. Tours last two hours, so prepare! Your guide will be "Billy" and his 18 feet of water sense, safety and old style comfort. Bring your cameras, sunglasses, binoculars and 'issued' life jackets. Refreshments are provided with 'Local Lore' and outright lies. Please, by Reservation only and restricted to Five passengers total, (min/max). Mornings 10:00 AM.  Afternoons 2:00 PM.
Hiking Trails
EXPLORE….
…Two Hiking Trails! Find nature while surrounded by towering trees. Your path can be easily traveled by young and young at heart. Both lead to a quiet, tranquil setting with a place to sit. Trail #1, Total time walking is 10-15 minutes. Trail #2, Total time walking is 30-40 minutes.
Beach / Swimming
COME ON…
…Jump in! We have a beautiful Sandy Beach with a panoramic lake view. Swim out to the Floating Raft and have a Dive into 25′ of Clean Clear Water. Or just lay down and bake away in the sun, high up in the cloudless blue sky. Its your choice, its YOUR vacation!
Canoes / Kayaks / Paddle Boats
DIP THAT PADDLE…
…While Exploring a quiet Cove in your canoe, or finding that portage spot to the next lake. Watch your children safely peddle the Boat into the smooth bay from your cottage's deck. Master your balance and co-ordination in that tippy Kayak! Laughing all the while.
Recreation Hall
PULL UP A CHAIR…
…your favorite show is on the Satellite TV! Line up your shot on the 4×8′ pool table, while listening to tunes on the satellite channel. Grab a Book or bring back a Puzzle or game from the selection you will find there. Try your 'old' hand at the Antique Ms. Packman and show the kids how you used to do it. Stroll into the Store for a tasty 'Treat', a post card or some new tackle for that big one!
Children's Play Area
YOUR THROW…
Be the champ at the Horse Shoe pit this week, taking on that boasting Cottage #2. Swish! The Basketball Ball glides through the net from 20 feet away! Very impressive. Sit and read a book while the little ones create and play safely in the sand box. Give your granddaughter another push at the Swings, enjoying her cries of, 'Higher… Higher!'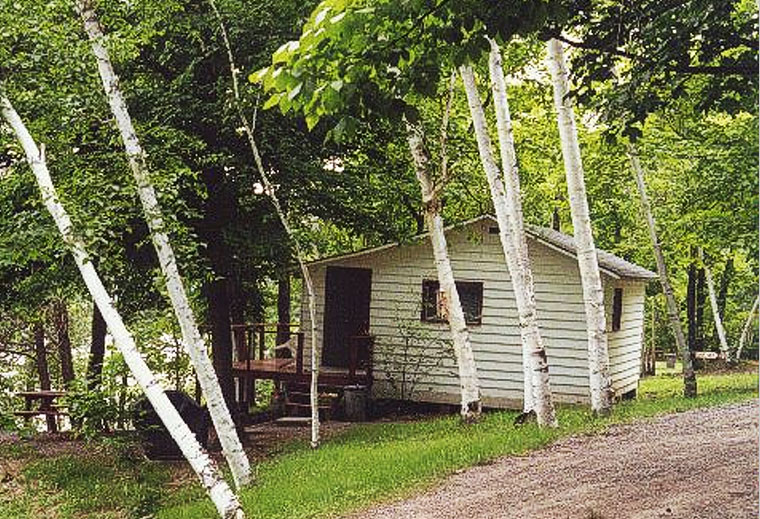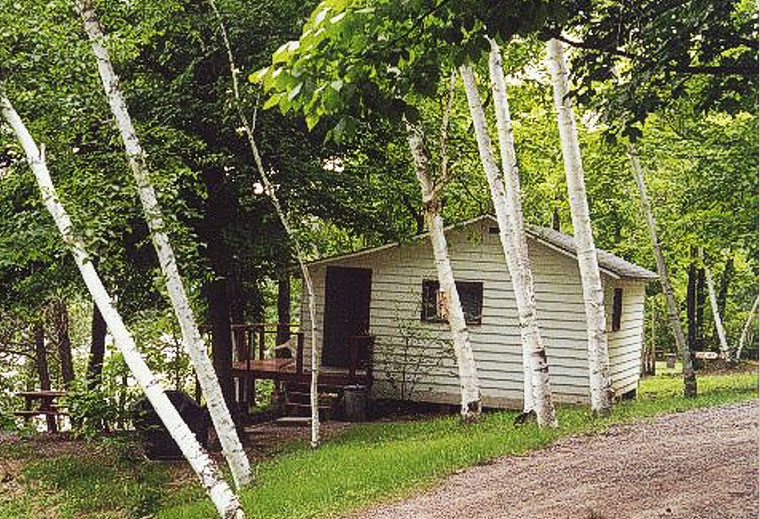 Family Fishing Vacations,memories that last a lifetime.
Our Cottage Rentals, are clean, modern and fully equipped. Each cottage offers a breath taking view of the lake and all are within steps of our sandy beach and crystal clear water. Our extra clean cottages rentals offer you all the comforts you need to enjoy your family vacation.